Salo Stanley
Services
Salo Stanley wears many hats in the Universe a renaissance woman.  Not only a musician, but an artist, psychic, astrologer, numerologist, spiritual coach, sound therapy, and professional speaker.
 If you like a psychic astrological reading, a q and a spiritual session where she channels answers from her guides and angels, or even a ghost box session to talk with a loved one that has passed.
Check out her etsy art store Galactic Light Art for beautiful energy art to uplift your home from negative vibes.
If you like to follow her on Instagram, Facebook or You Tube all of those links are on the button below .
Two of Salo's favorite sayings are
"Be the Change You Wish to See in the Universe"  
"If it isn't fun, don't do it."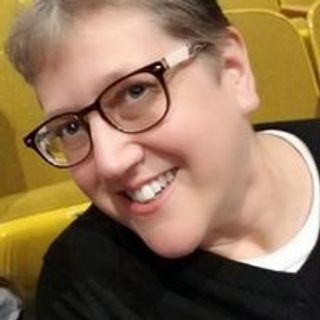 Barb Heintzelman
Services
Creative Teacher
Whether it is Reiki, Pre K tutoring, reading, beginning Guitar or learning english.  Barb will find a way to teach you in a creative and compassionate atmosphere. She is great reading stories, using fun puppets, and singing and playing her guitar.  Even you adults that need some TLC she can do 30 min of music, story telling and uplifing talk for you!  All lessons are done online and reasonably priced.  
Here motto is keep things fun, simple and inspiring in the Universe.
Her favorite quote is by Louise Hay
"Humor and Joy contribute to my total well being"
Her website button is below.
Barb and Salo
Music Services
We are set up with our broadcast studio in Springfield, Illinois to broadcast live via Zoom, Streamyard, or other broadcast live services. We have a vast array of songs we have written, and hundreds of songs we know.  We like to be a match for your service to make you happy.  If we don't have the right song, we will write one for you!  How cool is that!  We are fun, spiritually focused musicians to help uplift and inspire.
Cost is $75 to perform songs for your 1 hour service  
If there is a budget with your church or spiritual center let us know, we are flexible.
Barb and Salo can send a personalized music video performance for birthdays, anniversary, holiday, or special occasions.  The cost is $25.  Contact them with what you would like.